Fall is the season of coziness. It's the time when we want to snuggle up on the couch with a blanket, a hot cup of tea, and a good book. The leaves are changing colors, the air is crisp and cool and we are ready for some downtime after a long summer at work or school. With the change in seasons, There are several things you can do to prepare your home for this fall season. Here are some tips: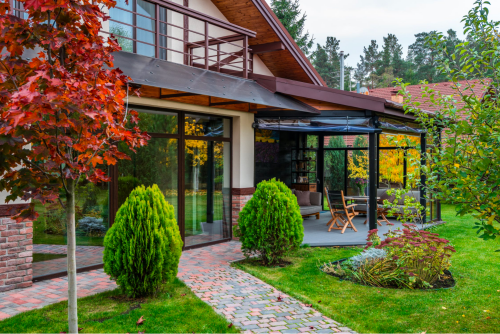 Preparing the Kitchen and Pantry
It's time to take stock of your home and make sure it's ready for the season. Here are some tips on how to prepare your home for fall.
Clean out the pantry
The changing of the seasons is a great time to take stock of your home and get ready for the holidays. If you're hosting Thanksgiving dinner this year, it's time to start planning and preparing. Here are some tips for getting your home ready for the fall season. Cleaning out your pantry and pantry shelves is a good way to start the season. Take note of what you have on hand so that you don't buy more than you need. Check expiration dates on canned goods and other packaged food items. Throw out anything that has passed its expiration date or look for recipes that use up ingredients before they spoil.
Checking and Servicing Kitchen Appliances
Check any new appliances you've recently purchased to make sure they're operating properly. If there's a problem, contact the manufacturer for help in repairing or replacing faulty equipment. Check your stove burners and oven temperature controls by using an oven thermometer. This will ensure your oven is heating properly and not causing dangerous temperature spikes. Have your refrigerator defrosted if needed. Replace filters in water heaters including your hot water heater tanks, and humidifiers. Also, don't forget to update your fireplace or wood-burning stoves.
Cozying Up the Bedrooms and Living Room
Fall is the perfect time to take stock of your home and get it ready for the colder weather. If you're looking for ways to make your home warm, cozy, and inviting this fall, here are some ideas: Swapping out lightweight bedding for warmer options such as a down comforter and adding flannel sheets. Adding throw pillows to your bed and your sofa or chair makes a big difference in how cozy a room feels. They add color, texture, and coziness! And don't be afraid to layer them up!
For the fall season, you can also change your décor. The colors you can choose can set the tone for your season. Choose earth tones that complement the warm colors of autumn leaves, harvest foods, and pumpkins. Don't forget about setting up candles and other decor items that will bring the season indoors. Light candles in every room. Candles not only add warmth to any room, but they also make it feel cozier when it gets dark earlier each day as winter approaches.
Preparing the Outdoors for Fall Activities
Fall is a great time to get outdoors and enjoy the crisp fall weather. With warmer temperatures still in the forecast, now is the perfect time to start planning your outdoor activities.
Cleaning and maintaining outdoor entertainment areas.
Before fall arrives, it is a good idea to clean and maintain your outdoor entertainment areas. The lawn should be mowed regularly during the summer months, but it's even more important during fall. Leaves can build up quickly on flower beds and lawns if they're not removed before they begin to decompose. This will keep your lawn healthy and help prevent mold and mildew from forming on your grass.
Setting up a fire pit or outdoor heater
Setting up a fire pit or outdoor heater is a great way to stay warm while outdoors in cooler temperatures. It's also a fun activity for guests who come over during the colder months. You can find portable fire pits at most home improvement stores that are easy to set up and take down after use. If you're looking for something more permanent, consider installing an outdoor fireplace or gas-powered heater in your backyard or patio area.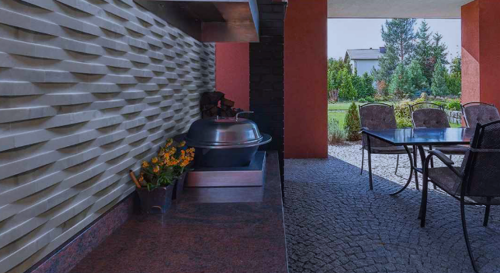 The fall season is a time for celebration. It's a time to welcome the cooler temperatures and shorter days and make the most of the beautiful colors that come with it. But there's more to this season than just Halloween and Thanksgiving. Fall also brings with it a new sense of appreciation for all that we have in life — and that includes our homes.
Fall is a great time to get cozy in your home. You can transform your space into something warm, inviting, and relaxing with just a few simple tweaks.