Vola is a Danish design brand that has been making the original modern-day tap since 1968. They offer taps and accessories in timeless Scandinavian design. Made only in Horsens, Denmark, Vola prides itself on its design heritage and exceptional craftsmanship.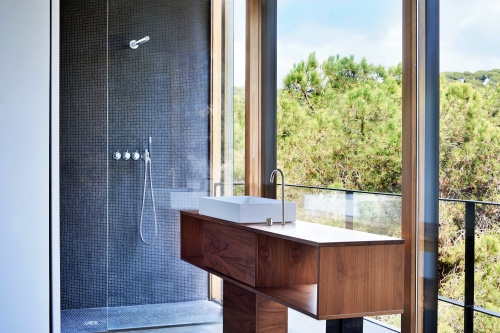 Vola was founded by a group of entrepreneurs who wanted to produce products with a high-quality standard, appealing to both the eye and the soul. The company has always been at the forefront of new trends in design and technology which makes them very popular among interior designers as well as private customers all over the world.
Vola's designers have always had a keen eye for what's next in fashion and they know how to apply their expertise in order to create pieces that are not only beautiful but also practical and functional. They are constantly striving towards perfection by combining traditional craftsmanship with modern design principles.
You spend a lot of time in the bathroom. Not only does it serve a specific purpose, it is also used as an escape from the stresses of daily life. In order to turn your bathroom into a true haven of relaxation, it is important that your decor and bathroom fixtures reflect the ambiance you find most appealing. For those who are a bit more modern and prefer simple, sleek, functional designs, Vola bathroom fixtures may just be what you need.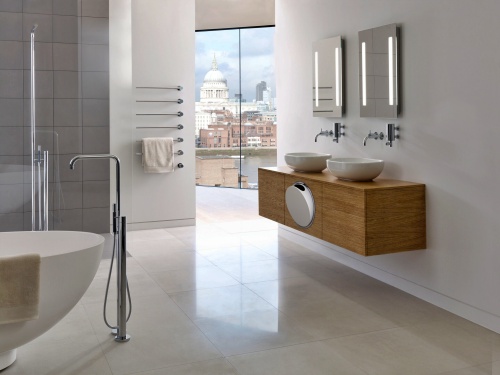 Bath and Shower Mixers
Many of the bath and shower mixers offered by Vola are built right into your wall or directly onto the tub. They are very simple; there is no fuss, no highly intricate designs. All of the mechanical pieces are hidden away from view; only the handles and spout are visible. They are available in one handle or two. Showerheads can either protrude from the wall or from the ceiling. They are available in a few different finishes (polished chrome, brushed chrome, natural brass, and brushed stainless steel). Some even have other colors available, allowing you to keep a simple design, but add a pop of brightness for a little extra personality.
Faucets
Vola has a large selection of bathroom faucets. They offer wall-mounted, single lever or three holes. Like the bath and shower mixers, you have your choice of color, so if you are purchasing several Vola bathroom fixtures, you have the option of matching all of your color choices or choosing complementary colors. Vola also has a series of hands-free faucets, which are not only technologically advanced but also help conserve water by automatically shutting off when your hands are removed from the view of the sensor.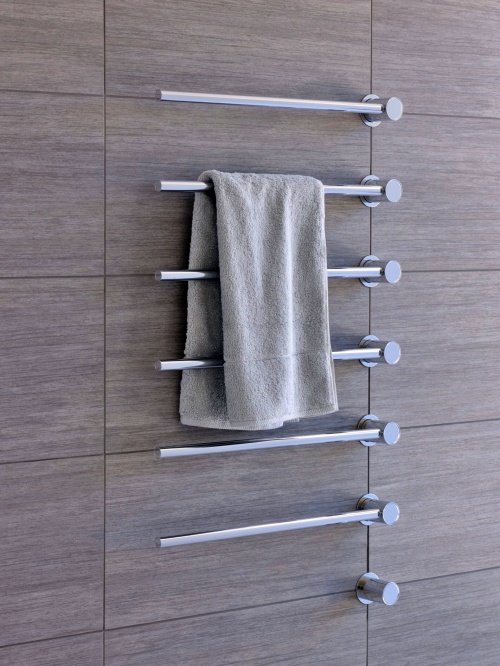 Accessories
No look is complete without accessories. Vola has several bathroom accessories for you, such as towel hooks, towel warmers, toilet brush sets, and toilet paper holders. You can customize the colors for the accessories as well.
For the sleek, simple, modern taste, Vola has just what you need to turn your bathroom into your ultimate escape. Feel free to stop at our showroom at International Bath and Tile so you can see the designer plumbing fixtures and accessories of Vola.