Transform Your Kitchen Space with Stunning Designs
Tile backsplashes have been around for centuries, their popularity has only increased over time with their ability to complement any space while providing protection against heat, moisture, and harsh chemicals. Tile backsplashes are available in a wide range of colors and textures, so you'll be able to find one that suits your style perfectly! The kitchen backsplash is also the perfect place to show off your personal style. From color to texture and pattern, there are endless combinations to choose from. A backsplash adds visual interest and can be a focal point of your kitchen design. Whether you want to add a splash of color or create an artistic statement, International Bath & Tile has an array of kitchen backsplashes to suit your every need.
The first step in choosing the right kitchen backsplash is knowing what you want it to do for your space. Are you looking for something that will blend in with the rest of your kitchen decor? Or do you want an overall makeover of your kitchen? Backsplashes are a wonderful way to add color and eye-catching aesthetic appeal to kitchens. You can use a backsplash as an excellent opportunity to express your style personality and can complement a minimalist design with some pop of color or art.
Traditional Elegance
Classic subway tiles are still enduring as a classic favorite for homeowners. They are one of the most versatile and popular choices for kitchen backsplashes. Subway tile originated in an urban area, but its modest look makes it adaptable to blend with the farmhouse style. In a country kitchen, the white tile gives the room a modern and fresh touch while blending in with the room's more rustic touches. Subway tiles were developed in the Victorian era with an emphasis on cleanliness which is why these tiles have a glossy, glazed finish, are resistant to stain, easy to clean, and reflect light.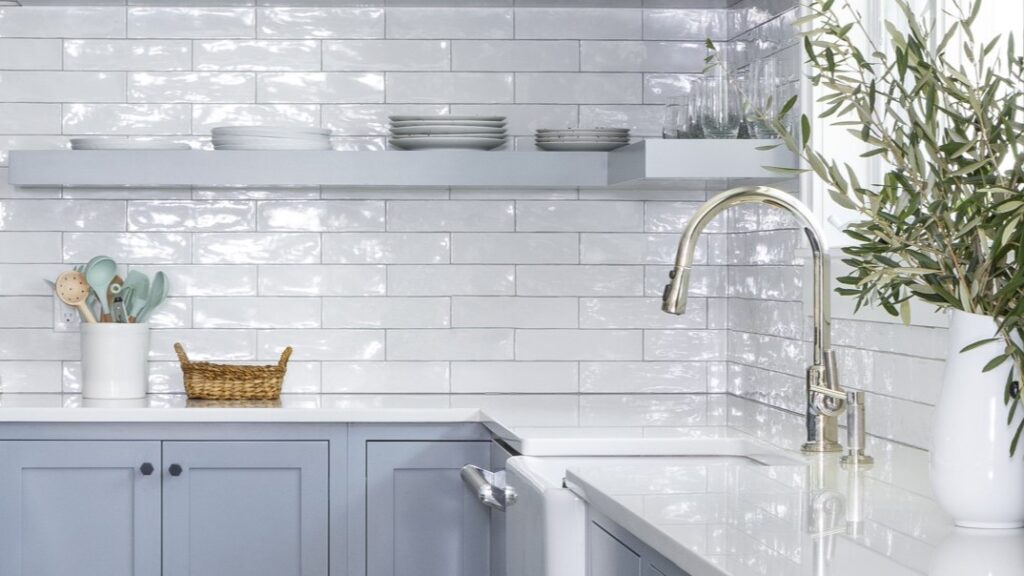 Mosaic Patterns:
Mosaic Tile patterns catch the eye and captivate the imagination adding warmth and fluidity to your bathroom or kitchen. Now there are many color choices for the mosaic tile. You can select a shade that appeals to you and your kitchen décor. With Mosaic tile patterns, you can bring dynamism and charm to your kitchen backsplash by picking a color that stands out against other elements. Or bring an ambiance to your kitchen with a tile color that matches its surroundings.
The traditional ceramic subway tiles originally were designed with a square edge, but now there are more options to give a different look. Subway tiles are typically laid in the usual horizontal "brick" pattern. But you can also lay subway tile vertically, or even in a herringbone or geometric L-shaped pattern to give a different dimension to your kitchen wall. The classic subway tile measures 3×6", but the options have grown. Now you can find subway tiles that are longer giving a rectangular look versus the original square.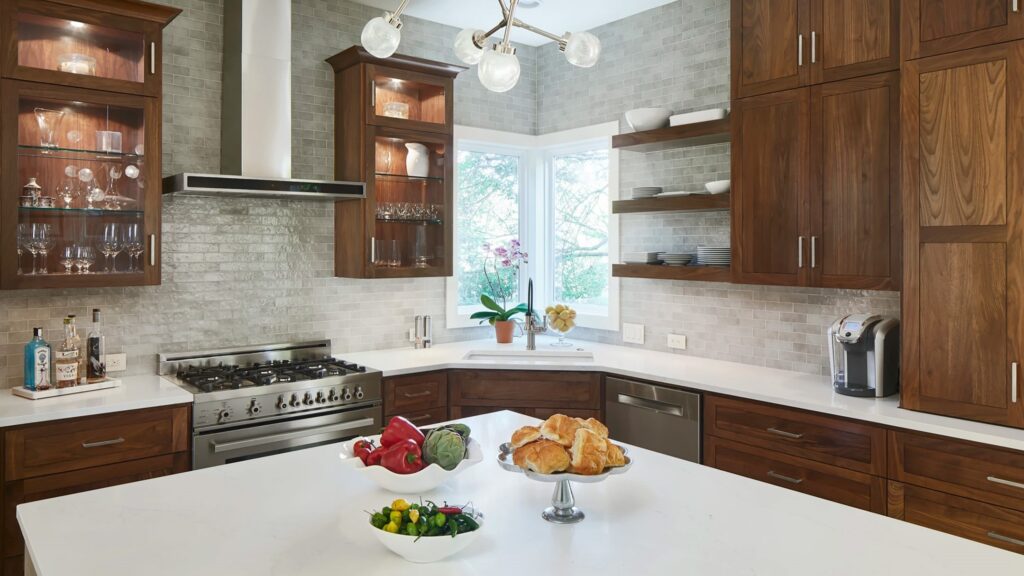 Modern and Sleek
Glass Tiles: One trend we have been seeing more and more in kitchens is the use of glass tiles. Many homeowners use glass tile to bring texture and depth into a home giving it an appealing contemporary look. Glass tiles are an easy way to add a touch of style to your kitchen by using them as their backsplash. They come in an array of colors, and patterns to match your contemporary décor. You can also use the same color with different finishes to add a delicate pattern to your backsplash. Glass backsplashes are available in many different sizes and styles, including rectangles that are similar to subway tiles and others that feature intricate designs with colorful mosaics. Glass tiles are made from recycled glass, so they're environmentally friendly. They're also very durable and easy to clean, which makes them a great choice for kitchen backsplashes.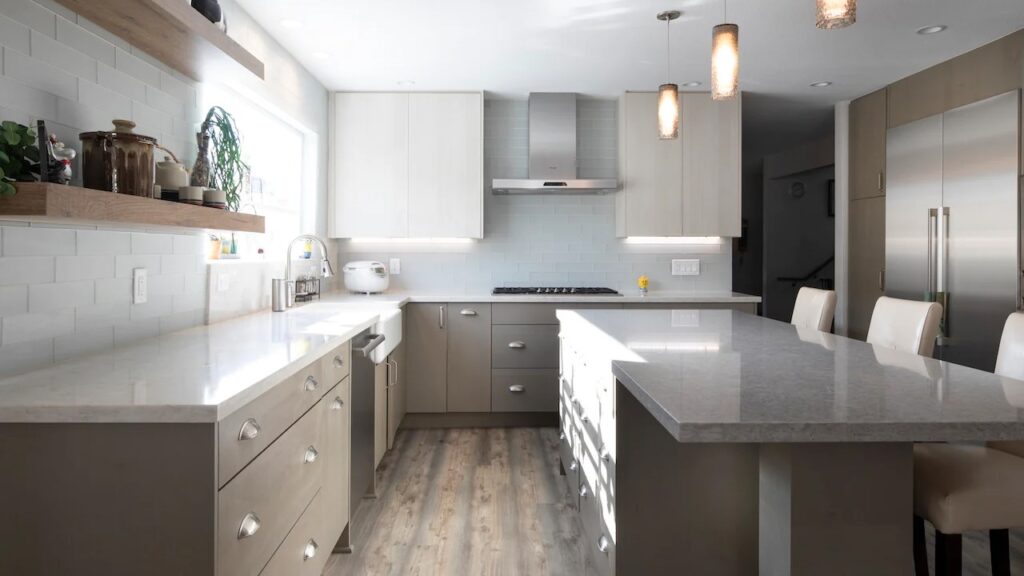 Metal tiles for kitchen backsplash ideas are also a beautiful way to bring an industrial-inspired style to your kitchen adding a substantial, and modern feel to any kitchen design. If you're looking for a unique kitchen backsplash that will add personality and style to your kitchen, then metal tile backsplashes are just what you need. By using metal tiles you will find how durable, and easy they are to maintain. If you are looking to add personality to your kitchen, metal tile backsplashes may be just what you need. They come in a wide variety of styles and colors for you to choose from. You can pare your metal backslash to flow with the color of your appliances, cupboards, and wall décor. Most metal tile backsplashes require nothing but soap and water to keep them looking shiny and new.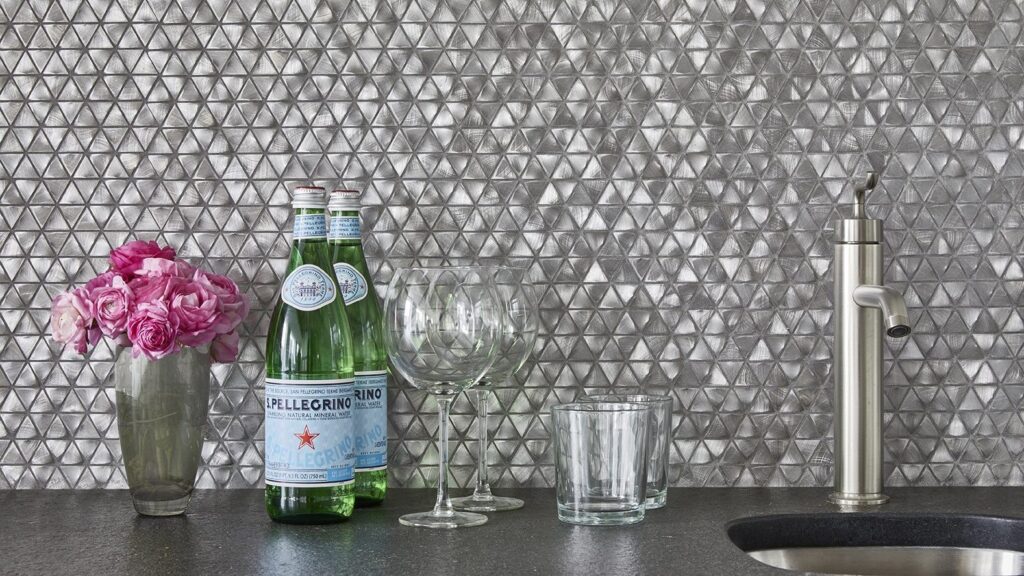 Rustic Charm
Natural Stone Tiles: If your style is more earthy textures and warm tones, natural stone tiles for your kitchen backsplash are what you need. By using natural-looking tiles, you can use more white and cream colors and brown tones to give your kitchen a natural feel which is perfect for farmhouse or rustic kitchens. Stone wall tiles can be a subtle accent or bring an effective contrast. With natural stone tiles, you can choose from a variety of materials such as slate, travertine, marble, granite, limestone, and sandstone. Stone tiles can add a touch of elegance to any kitchen by using them as the backsplash and they come in many shapes, colors and hues. Besides the natural feel and look, natural stone tiles are also very durable and easy to clean.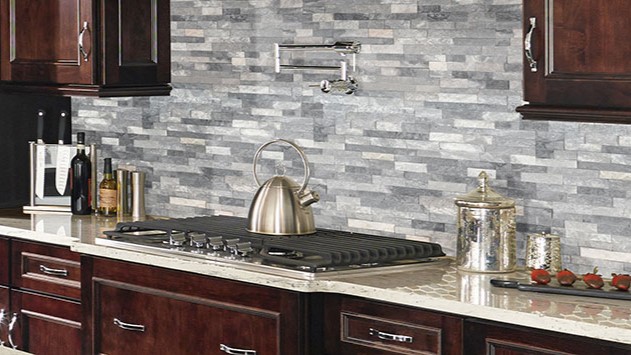 A brick backsplash will warm the ambiance of your kitchen and bring a rustic statement with character. A brick backsplash can add warmth and character to your kitchen. It will give your space a rustic feel that evokes nostalgia and comfort. Brick tiles like Brickset Mosaic by Unique Desing Solutions feature copper and metal in a brick set pattern. If you're looking to add a natural touch to your kitchen, consider installing a brick backsplash. You can choose from several different styles of bricks as well as colors to find the perfect one for your kitchen.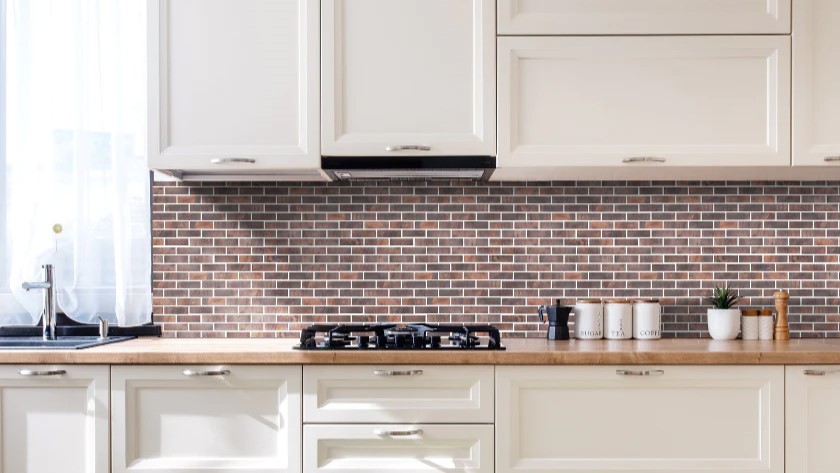 Bold and Colorful
Mosaic Tiles: You can add a pop of color and energy to your kitchen by using vibrant mosaic backsplash. The mosaic tile is one of the most popular choices in home improvement. It is elegant and has that sparkle of earth tones that gives your kitchen that wow factor. You can create some beautiful patterns with some sparkle in your room. In the kitchen using a mosaic tile backsplash and some quartz countertops can create something a unique look to give elegance to your kitchen.
Mosaic tiles come in all sizes, shapes, colors, and finishes so you can create any pattern or design you want. The best part is that these tiles are very easy to install and maintain since they are made from ceramic materials. They also come in different patterns so you can easily find one that matches your current décor or one that will complement it nicely.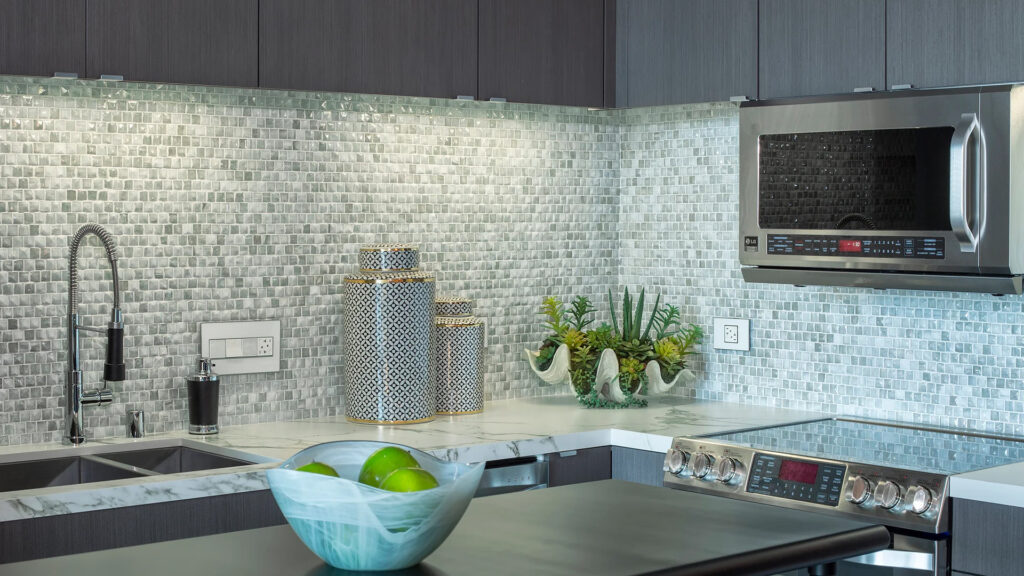 Patterned porcelain tiles: Give your kitchen backsplash a playful twist with contemporary designs of patterned porcelain tiles. You can create an ultimate masterpiece for your kitchen backsplash by choosing the right texture, pattern, and color schemes of porcelain tiles. When it comes to backsplashes, there's no such thing as too much color. This is a great way to add a little something extra to an otherwise neutral-colored kitchen.
A bright-colored backsplash can even help make a small kitchen feel bigger. If you're looking for an ultra-modern look, consider going with a glass mosaic tile in shades of blue or green that are reminiscent of the ocean or the sky. Porcelain tiles are a great choice for kitchens because they're very durable and easy to clean. One of the best things about colored porcelain tiles is that they come in so many different styles and shapes that you can easily find ones that match your existing decorating scheme perfectly.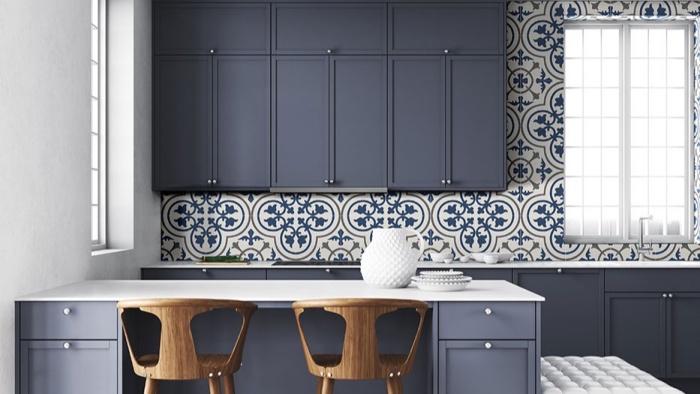 When it comes to using tiles for your kitchen backsplash, you have many options to choose from. Whether your décor taste is natural or bold, International Bath and Tile has the tiles that will complete the look of your kitchen.
We understand that remodeling your kitchen is an important decision. Contact us today and we help you make your kitchen a dream kitchen!