Island Stone Tile is a family-owned and operated business. They started in 2008 after they discovered the beauty of handmade tile while traveling in Mexico. They have since expanded to include other countries, such as Spain and Portugal, where they continue to find new inspiration for their products.
Anchored in the wanderlust of exploration, culture, and design, Island Stone creates products honoring this spirit of discovery. They set our foundations in stone and continue to evolve their creative use of natural and timeless materials to set their souls and the design world free. They design, source, and manufacture their products to create the most innovative, quality tile available. Each piece of tile is hand-placed and verified at each step of the production process so you can be assured you're getting the best quality.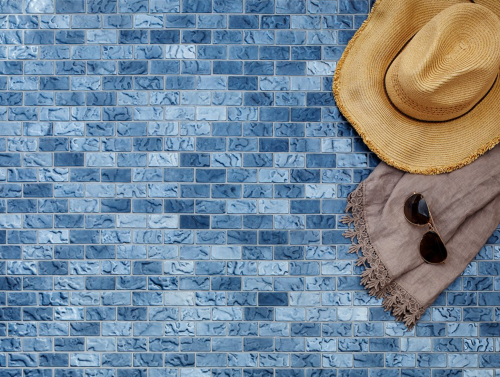 If you are looking to update or build your dream pool, Island Stone Tiles is a great option to get your pool ready for summertime! Island Stone pool times are completely new Lava Glass Blends that offer unmatched quality and presence, designed for pools, with boundless possibilities.
Island Stone has been producing premium quality glass tile for the pool and spa industry since 2003. We are proud to offer their entire collection of glass tiles in a factory-direct online store. Island Stone is proud to introduce three new blends to the Lava Glass Collection for Spring 2023. These timeless additions to their successful glass pool tile collection incorporate unique iridescent finishes to the collection's undulating surface texture.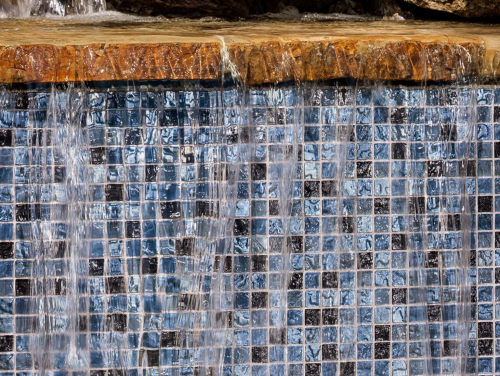 The Island Stone Lava Glass Collection reflects Island Stone's commitment to creating tiles that are at the lead of innovation for wetscapes. Their new blends increase the current Lava color palette to 9 inspiring colors. The Molten Frost, is a new light and bright blend that mixes white tones in both matte and gloss, generating a pearlized sparkle. The Obsidian Shine brings out the darker, intense end of this pool tile collection. Crafted of a medley of greys sprinkled with black and a hint of metallic, Obsidian Shine seizes the light to make a bold statement when water and sun are upon these tiles. Also introducing the Windward Bay Falls which is more of your traditional aquatic color palette. Island Stpne mixed the harmonizing hues of Hazy Wave, Cool Tropics, and Deep Flow to create a sea of blue and green sparkles giving your pool a grand opalescence.
If you are ready to enjoy the summer months with your family and friends, contact us at International Bath and Tile and we will help you get your pool ready!