Is it time to give your home an update? Remodeling your home can be a daunting task, but the rewards are great! Not only would you feel like your home is brand new, but you would be adding equity into your home as well. In this blog, we will review some easy remodeling projects that can bring a new look and feel to your home while adding value to your new living space. You can use these ideas to get started on renovating your home or help you come up with additional ideas that you have been striving for to give you a personalized look at your home.
Kitchen Revamp
Updating your kitchen may be one of your dream projects. Your kitchen is the space your family and friends gather in. The place where you prepare and eat your meals together. But perhaps your kitchen is dark and dreary with outdated cabinets, worn-out countertops, with dark flooring and paint. New cabinets or refurbishing your new cabinets with a fresh coat of paint and new hardware can bring life to your cabinet area. Countertops with old material that may be peeling and/or cracking can be made new with new tiles. Also, a fresh coat of paint for the walls and replacing that dark flooring with new tile flooring can give your kitchen a whole new look.
Obtaining a new modern and functional kitchen is very desirable and affordable. A new modern kitchen consists of warm wood accents with your kitchen accessories as well as beautiful hardwood floors. Wood accents in the kitchen look elegant when matched with white bright kitchen cabinets. If buying new cabinets is not in the budget, you can sand down your kitchen cabinets and give them a nice coat of white paint to achieve this beautiful look. Don't forget your cabinet hardware! New brass hardware can give your cabinets a brand-new look and feel.
Bathroom Transformation
The next project to give your home a new look should be your bathroom. Have you ever wanted to create the most amazing bathroom with unique features that will thoroughly impress your guests? Here are some simple but effective ideas for perking up a tired bathroom without ripping the whole thing out and starting over. Simple renovations such as replacing outdated fixtures and adding storage to do away with clutter can make a huge difference in obtaining the bathroom of your dreams.
If you are looking for that spa-like bathroom to relax in, then follow these easy tips. Adding new fixtures like faucets, sinks, and shower units can give your bathroom a modern feel. Switch out faucets for a new look. If you have an old-fashioned single-handle faucet, it's time to get rid of it and move on. Replace your old faucets with a stylish new one that has multiple functions and gives a modern look to your bathroom. Adding new vanities with storage to hide your bathroom necessities will cut out the clutter look giving your new bathroom an organized look. Add some flair to your bathroom by incorporating stunning arched mirrors over your sink and vanity area.
Bedroom Upgrades
If your bedroom is feeling a little drab, here are some quick and easy ways to give that space an exciting makeover. The bedroom is one of the most important rooms in your home. Your bedroom should be an inviting space that makes you happy so it's important to keep it functional, but also feel like a bright and airy oasis. Changing those dark walls, replacing outdated bedding, and a bit of organizing with turning your bedroom from dreary to dreamy!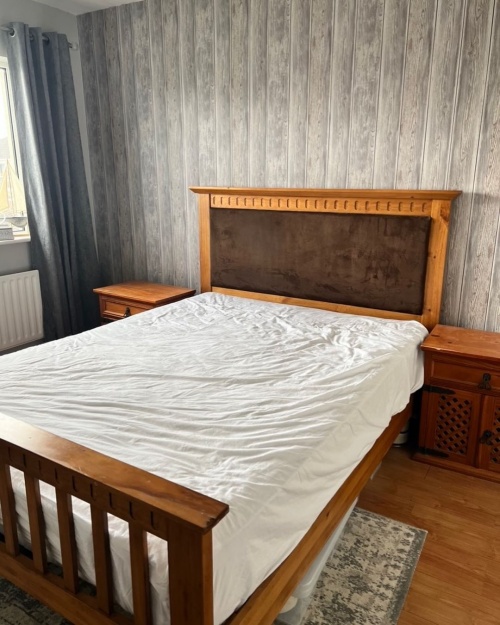 Upgrade the bedding. Due away with old blankets, or stiff and scratchy bedding material, that makes for a less than restful night's sleep. When choosing bedding, make sure whatever you choose is delightfully touchable like crisp cotton sheets, and pair it off with a cozy cashmere throw. Repaint the walls. Painting your walls can be one of the best ways to give your bedroom a fresh look for less money than replacing furniture, window treatments, and bed linens. A lighter color like coastal blue can make your bedroom look airy and bigger. Adding crown molding can also give a fresh new look to your bedroom. Do away with clutter. Keep laundry, accessories, and spare linens neat and tidy by stashing them in easy-to-use baskets and bins. Keep your closet clutter-free by donating old clothes you will never wear again or invest in closet organizers to keep all your favorite pieces of clothing organized and neat.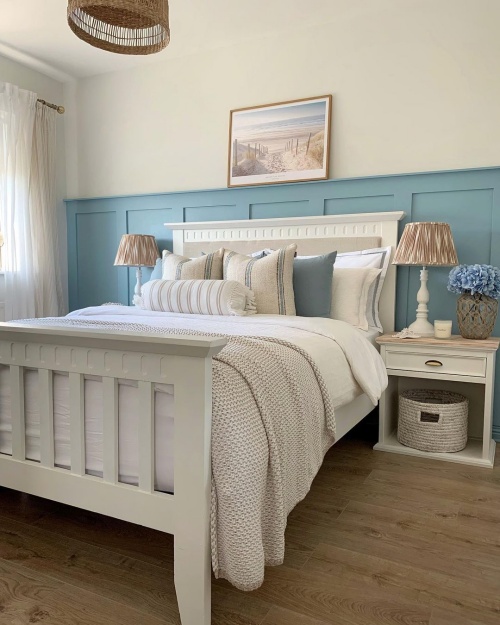 Outdoor Oasis
If you are like many families, you love to spend your time outside. Family gatherings, barbeques, or just unwinding after a hard day at work are where outdoor spaces come to mind. Is your backyard an oasis or a dreadful place of overgrown vegetation and outdated furniture? With these simple tips, we can help you make your outdoor living space an enjoyable one.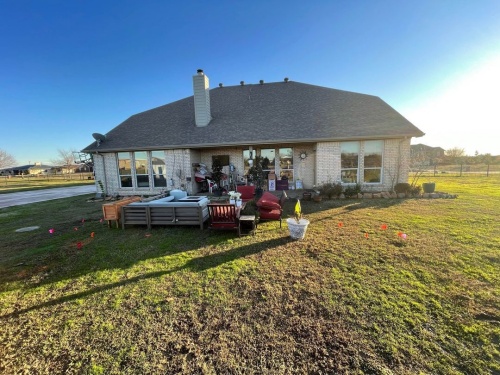 A functional and inviting outdoor oasis with landscaping improvements, comfortable seating, and a custom cedar patio cover can make your outdoor living space a memorable one. First start with trimming or cutting overgrown bushes, and trees. This will give your outdoor space room a place where a nice breeze can blow through. This can also give you a chance to watch the beautiful surroundings around your home. Seating is important. You want comfort when sitting in your new outdoor space for you and your guests. A new patio furniture set with comfortable cushions will make your time outside an enjoyable one. Let's not forget a patio cover. A patio cover will help protect you from those rainy summer nights. Patios made of cedar is a great choice. Not only would cedar uphold in those rainy seasons, but it will give your new outdoor space a rich look.
Completing home renovations on your kitchen, bathroom, bedroom, and outdoor living spaces can make you feel as if you are in a new home as well as bring added value to your home. Those little things like a fresh coat of paint, new cabinet hardware, accessories, organization, and bringing your living space outdoors can be a goal you can complete. Use our easy tips to inspire you and be confident in your abilities to give comfort, functionality, and overall appeal to a home.
For any questions or more ideas, you are always welcome to contact us at International Bath and Tile for your next remodeling project!