Vola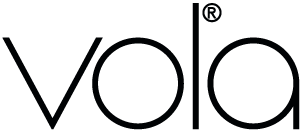 In 1968, VOLA made the original modern-day tap, pioneering an iconic design that has remained classic, timeless and desirable ever since. They offer taps and accessories in timeless Scandinavian design. Made only in Horsens, Denmark, VOLA prides itself on its design heritage and exceptional craftsmanship.
Unique Craftsmanship
From their earliest days, Vola recognized the importance of craftsmanship and the role of hand-made processes in creating their products. Every product that emerges from their factory is finished to an exceptional level of detail. And their directional hand-brushing is the epitome of this unique approach.