Vogue Bay Tile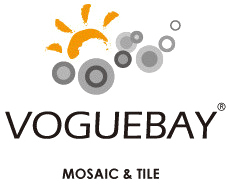 Voguebay Mosaic and Tiles are Inspired by Fashion, Nature and Culture. They specialize in Amazing Glass, Metal, and Stone Products. All Vougebay tiles come in many different colors, and they always provide colors that meet customer tastes.
Technologically Advanced Designs
Voguebay's porcelain collection brings a cutting-edge technology along with modern ideas to all of its customers innovative living spaces. They provide hightech surfaces, with a variety of finishes. Voguebay has a perfect touchdown in unaltered simplicity and tradition that offers warmth and emotion but still creating an elegant setting.