QM Drains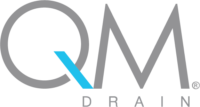 QM Drain is a premier source for premium-quality stainless steel drains. The QM Drain cutting-edge technology ensures that its products are simple to install and always perform to the highest standards for its customers. Whether you're looking for a drain for your shower or your pool, they have got you covered. QM Drain is passionate about stainless steel and it's the foundation of the company's design and production philosophy. They believe it's the best material for creating the highest quality, most sustainable drainage products available on the market.
Sustainable and Quality Design
QM Drain has been designing and manufacturing top-of-the-line drains for over 22 years. Their commitment to innovation, eco-friendly manufacturing practices, and quality, has made them a trusted brand in the industry.