Ms International Inc.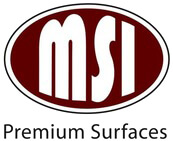 MSI happens to be the nationwide leading distributor of flooring, countertop, wall tile, and hardscaping products in North America. They offer natural stone, luxury vinyl planks, porcelain tile, quartz, granite, marble, quartzite, and more to their customers. The brand also supplies its customers with a large variety of countertops, floor and wall tiles, and mosaics. All MSI products come in many unique styles that are easy to implement in your home. Due to their strong partnerships, they can provide high-quality products that are reasonably priced to their entire market.
Diverse Selection of Quality Home Goods
MSI strives to create a world where all of its customers can afford to create a beautiful space in their homes. They have the perfect options to fulfill their customers' needs due to their immense product variety.