Jaclo Industries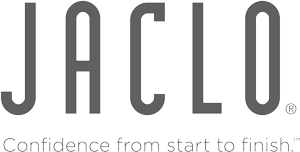 Jaclo has been a leader in manufacturing decorative plumbing products for over 50 years. They're a U.S. brand that offers many products such as showerheads, hand showers, faucets, channel drains, grab bars, and much more. Jaclo strives to be at the forefront of research, innovation, and design so that they're always giving their customers what they want. Their products range in price so there will always be a Jaclo product that meets your budget. The brand's main focus is combining design, function, and beauty in its plumbing products.
A Wide Range of Beautiful Plumbing Products
Most Jaclo products come in over 26 finishes, and they even allow their customers to mix and match finishes so they can get the result they are looking for. All of the brand's vibrant colors add a beautiful accent to their finishes.