Island Stone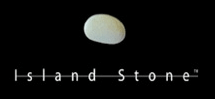 Anchored in the wanderlust of exploration, culture, and design, Island Stone creates products honoring this spirit of discovery. They set our foundations in stone and continue to evolve their creative use of natural and timeless materials to set their souls and the design world free. They design, source, and manufacture their products to create the most innovative, quality tile available. Each piece of tile is hand-placed and verified at each step of the production process so you can be assured you're getting the best quality.
Tile Set in Adventure
Island Stone searches the world for inspiration to design and make the best products.