Herbeau Creations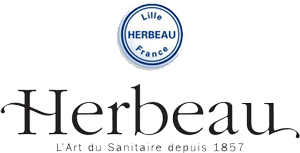 Herbeau was founded in 1857 and ever since then, it has been a leading manufacturer of highly crafted sanitary-ware. They also have been producing high-quality sinks and faucets for well over a century. The goal for Herbeau is to create products that transform your bathing area into an oasis of comfort and beauty. Their classic French products are timeless and are known for creating a relaxing environment for their customers. Herbeau is determined to turn your personal spaces into a spa-like personal retreat.
Classic French Designs for Your Home
No matter what your current living space is looking like Herbeau has products that are designed with the highest quality possible for you. Along with their ability to bring together authentic period designs with modern technology.