Fujiwa Group Usa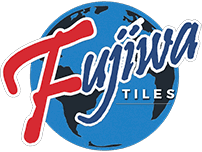 Fujiwa Tile is a leading supplier of the world's best pool tile from basic to exquisite designs. This is all backed by its over 38 years of technical knowledge and profound experience since its establishment in 1984. They're a national wholesale distributor and a leading importer of very high-quality granite coping and tile. Fujiwa also has decking for a swimming pool, spa, and outdoor projects you may have as well.
Superior Quality For Your Dream Designs
They offer many possibilities to help swimming pool builders, contractors, and architects bring ideas to life through their international production network. All products from Fujiwa are created for superior quality, visual distinction, and the appeal of all-purpose styles. Fujiwa is growing rapidly but they remain devoted to accurately adapting to industry trends to match today's more stylish demands.