Electric Mirror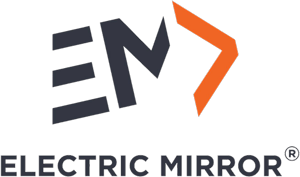 For many years Electric Mirror has combined technology with beautiful design work to create a distinguished brand from the beginning. They started creating products for the hospitality industry but now they have products for the growing commercial and residential industry. They are proud to say that they sell more normal-lighted mirrors, makeup-lighted mirrors, and mirrored medicine cabinets than all of their competitors combined.
Innovative and Luxurious Mirrors
Since the electric mirror is the biggest player in their industry you can be confident that they have top-quality employees walking you through the entire process of selecting purchasing and installing their electric mirrors. Incredible technology and strong design are what make their products easily communicate flawless luxury to all consumers.