Ann Sacks is a leader in the tile and stone industry. With a focus on quality, Ann Sacks is committed to offering the best selection of tile, stone, and natural flooring products. Ann Sacks offers a curated compilation of exceptional quality hard surfaces for both commercial and residential installations. Since ANN SACKS' inception in 1981, industry experts have traveled the world, creating a tile and stone portfolio of remarkable depth for home solutions that appeal to traditional and contemporary lifestyles. Ranging from porcelain to marble, Ann Sacks creates carefully selected collections with your home or business in mind.
Ann Sacks offers their clients the ability to select from an extensive array of tiles, stones, and natural floors from around the world—including India, China, Portugal, and Spain—and provides expert installation services for any project type or size including residential (both interior & exterior), commercial buildings (retail space, office spaces & lobbies), hotels & resorts (terraces & pools) or any other project that requires high-quality custom installation services.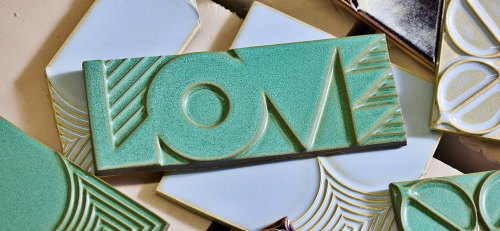 The New Hope Colony Movement By Lisa Hunt
A seminal artist of the New Hope Colony movement, Lisa Hunt is known for her compelling use of repetition and line. Her work has been shown in galleries across the country and collected by Google's New York office, The Weisman Museum in Minnesota, and many private collectors.
Hunt's work is rooted in the tradition of printmaking but combines multiple mediums to create unique works that defy categorization. The result is a dynamic visual language that draws from traditional art forms like calligraphy, pattern making, and design while also reflecting contemporary influences like fashion design, architecture, and photography.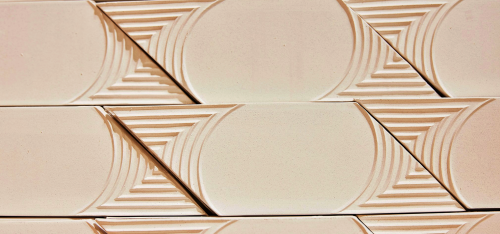 This collection was born from my love of pattern and repetition. Lisa strives to create work that is meditative but also has a sense of movement or energy within each piece. The curated palette of six glazes reflects hues frequently seen in Hunt's artwork.
International Bath and Tile are proud distributors of the many beautiful and exquisite tile collections of Ann Sacks. Contact us today so we can show you how you can dress up your home with Ann Sacks tiles.