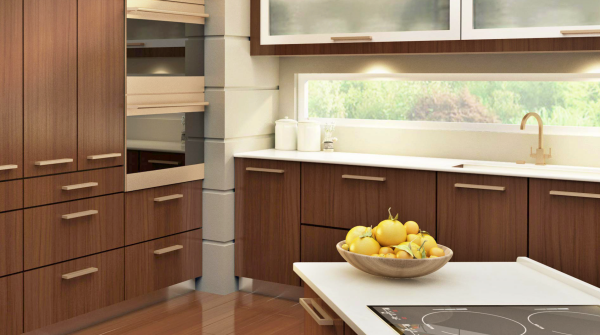 Cabinet hardware is one of the most important parts of any kitchen or home. It's what allows you to open, close, and operate your cabinets. Cabinet hardware can also make or break your kitchen design scheme. Without the right cabinet hardware, your cabinets would look like they're missing something. The handles and knobs are what give your kitchen its personality and character, so it's important that they're functional, stylish, and durable enough to last for years to come!
Choosing the right cabinet hardware is a lot more than just picking out a set of knobs or pulls. It's about making sure that your cabinets match the rest of your home decor, and that they're functional as well.
Tip 1: Consider Your Style
When it comes to choosing cabinet hardware, there are so many options that it can be difficult to figure out what's best for your space. But the truth is that there are only a few things you need to consider when making this decision.
Consider Your Style. Identifying Your Kitchen or Furniture Style. Matching Hardware with Your Overall Design Aesthetic
The first thing you should do before choosing a new style of cabinet hardware is to think about what your overall design aesthetic is. If you have a specific look in mind, then it will be much easier to find the right hardware for your kitchen cabinets.
For example, if you want your kitchen cabinets to have a traditional feel, then you might want to choose antique bronze knobs and pulls because they give the room an antique vibe without being too trendy or ostentatious. On the other hand, if you want your kitchen cabinets to have a modern appeal, then stainless steel knobs and pulls would be a better option because they are sleek and modern looking.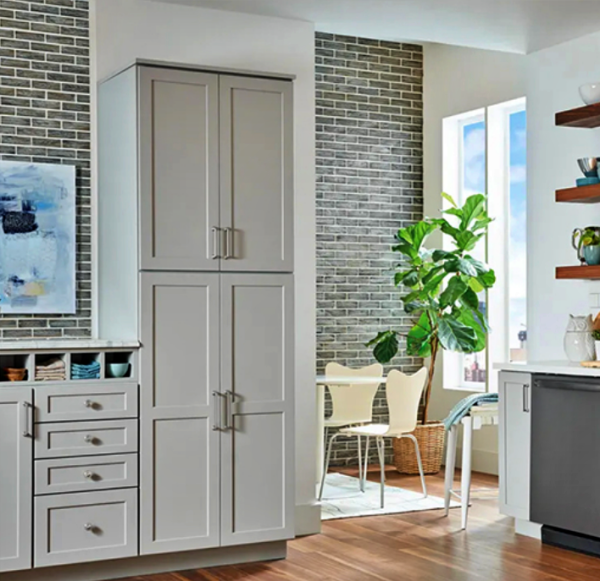 Tip 2: Material Matters
If you are looking to revamp your kitchen, then cabinet hardware is an essential part of the remodeling process. You can determine the style, look, and feel of your kitchen with cabinet hardware. With so many options available in the market, it can be difficult to choose the right type of cabinet hardware for your home. There are many factors that you need to consider when selecting the right material for your needs.
Wooden cabinet hardware: Cherry, walnut, teak, and oak are some of the most popular woods used to make wooden cabinet hardware. These types of wood have natural oils that keep them from becoming dry or brittle and they are available in different colors.
Metal cabinet hardware: Brass, nickel, and silver are the most common metals used to make metal cabinet hardware. They are all extremely durable and easy to clean and maintain.
Tip 3: Size and Scale Properly
Choose the right cabinet hardware for your project. It's a small detail, but it makes a big difference in the look and feel of your kitchen cabinets. You can select from an array of styles and finishes, so there's a knob or pull that will match your decor.
Here are some tips to help you choose:
Measure properly. Measurements are critical when choosing cabinet hardware. It's important to measure with a tape measure or ruler to ensure that the knobs or pulls will fit correctly on the cabinet doors. If you're working with an existing kitchen, measure the current hardware to determine what size is needed for replacement parts.
Determine if existing holes need to be enlarged for new screws or mounting bolts before ordering new hardware. This isn't always necessary but can save time and trouble if it is needed.
Choose the appropriate style of hardware for each door in your kitchen cabinets. Consider what other styles of cabinet hardware are being used throughout your home as well as any decorative details on existing doors such as crown molding, baseboards, and other trim pieces that might affect how much space is available for knobs or pulls on each door type used in your kitchen cabinets.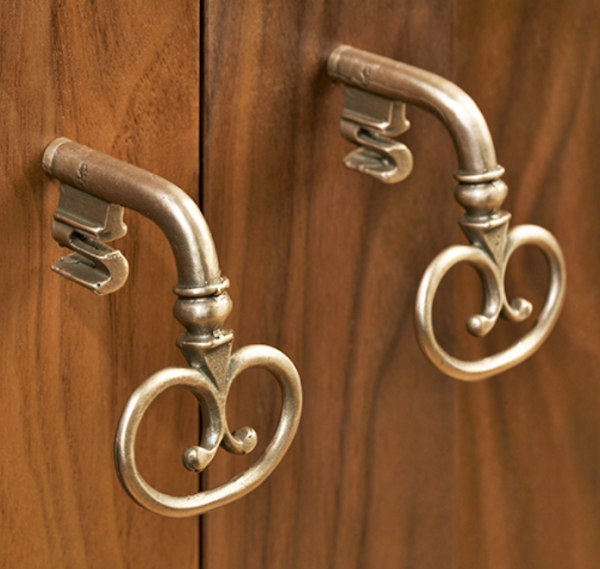 Tip 4: Pay Attention to Hardware Types
If you are remodeling your kitchen or bathroom, replacing cabinet hardware is a great way to update the look of your space. Here are some tips for choosing the right cabinet hardware for your home:
Pay Attention to Hardware Types. There are many types of cabinet hardware, including pulls, knobs, and handles, which all have different styles and uses. Knobs and pulls work well on cabinets that open frequently, while handles are best suited for pantries and other cabinets that don't open frequently. Latches are used on cabinets with doors that swing outward or inward. Each type of hardware has its own purpose, so it's important to know what each one does before making a purchase.
Tip 5: Test Before You Invest
When you're shopping for cabinet hardware, it can be easy to get caught up in the excitement of all the different styles, finishes, and features. But before you make a purchase, you should always test the
Hands-on testing is important and can help you find out if a product is truly what you want or need. It can also help avoid any surprises after installation, such as when a drawer handle feels loose and wobbly or an installation kit doesn't fit together properly.
There are several factors that come into play when choosing cabinet hardware: aesthetic appeal, comfort, functionality, and durability. While these factors may seem obvious when shopping for new furniture or other household items, it's important to remember them when shopping for kitchen cabinets as well.
Test for comfort. Make sure that handles feel comfortable in your hand and aren't too heavy or bulky. If possible, try them out with an open hand or closed fist to see if they are easy to grasp or hold onto while working in the kitchen. You may also want to consider how well they fit into your overall design.
Remember that cabinet hardware plays a significant role in the overall aesthetics and functionality of your space. By carefully selecting the right hardware, seeking professional assistance, and exploring unique options, you can create a cohesive and visually appealing home that truly reflects your personal style.